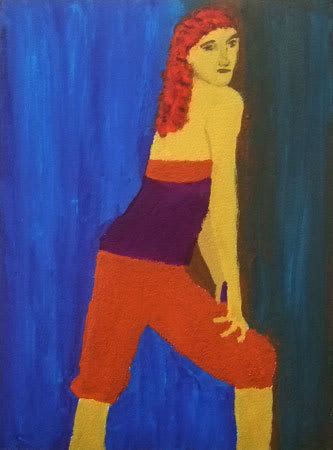 (Gouache. 24 x 32 cm)
600 kr
For
Inspire Me Thursday
- "Purple and Orange".
Tori Amos'
song "The Power of Orange Knickers" (
The Beekeeper
, 2005) immediately came to my mind.
Purple:
Royalty, wealth
.
And to me - creativity.
the power of listening to what
you don't want me to know
Orange:
A symbol for energy and fire
.
And to me - the strength of women, my belief in that a woman can do anything that she sets her mind on. A strength that is and has always been considered dangerous...
can somebody tell me now who is this terrorist
This is a tribute to my beloved,
dearly
missed auntie B (1936-2005) - I knew your fights, I knew your strength. I know that you'll always be by my side.
Full lyrics for "The Power of Orange Knickers"
here